Get detailed breed insights
A cat's breed mix can be hard to guess. But it holds so much detail about who they are, how they act, and the care they need. So we screen the most breeds of any test (by over 150%).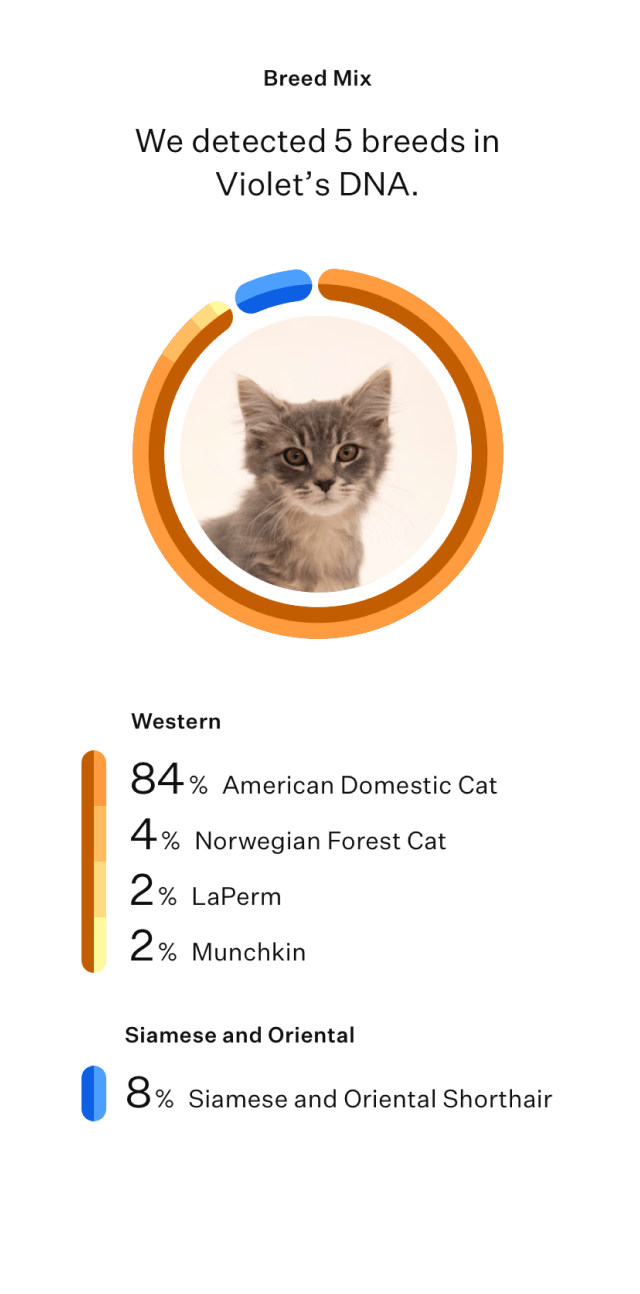 Understand their health
We'll test your cat's DNA for 45+ potential genetic health conditions. With that insight, you and your vet can create the best preventive care plan for your pet.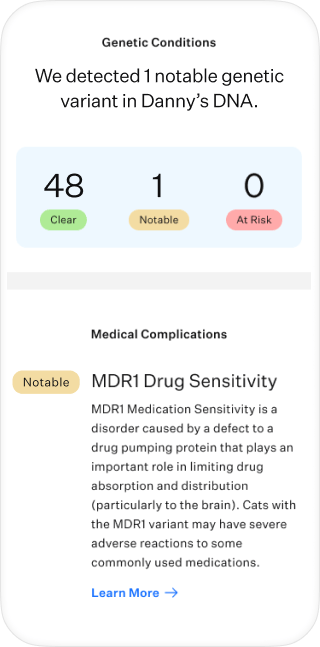 Learn about their traits
Why does their coat look glittery? What's with that extra toe? We'll demystify your cat's physical features, with 25+ trait tests that give details on everything from coat type to tail length.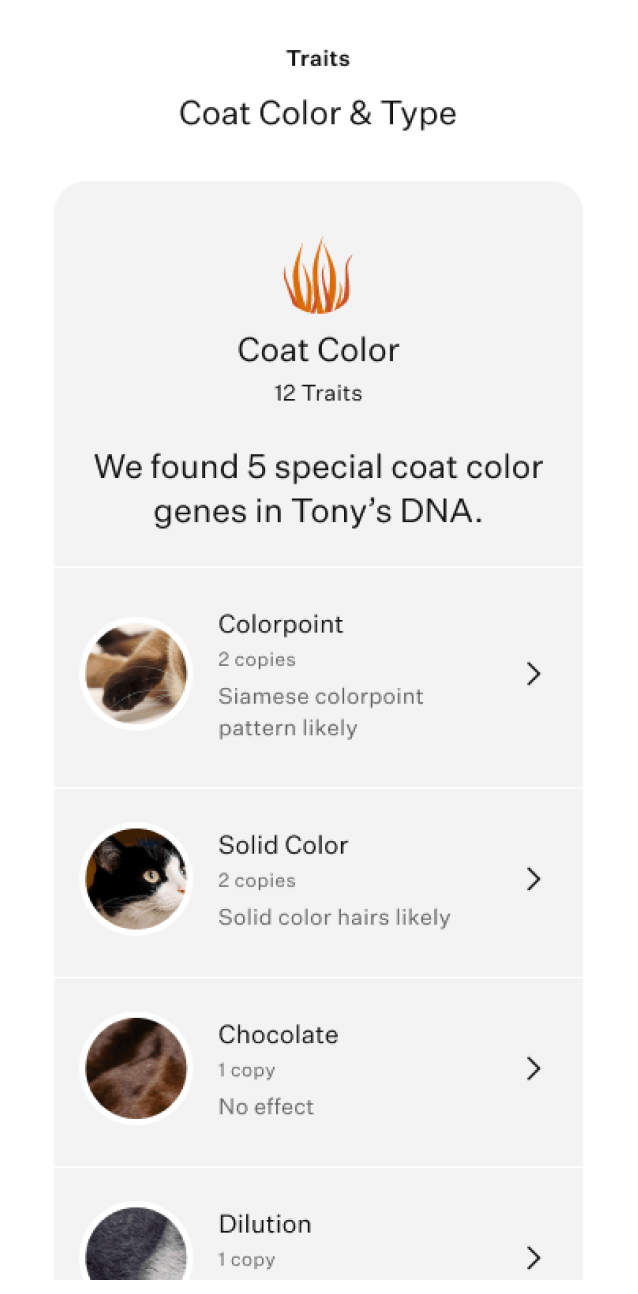 Trace their family tree
Trace your cat's ancestral origins to see how their unique breed mix came to be, with a multi-generational family tree powered by our large breed database.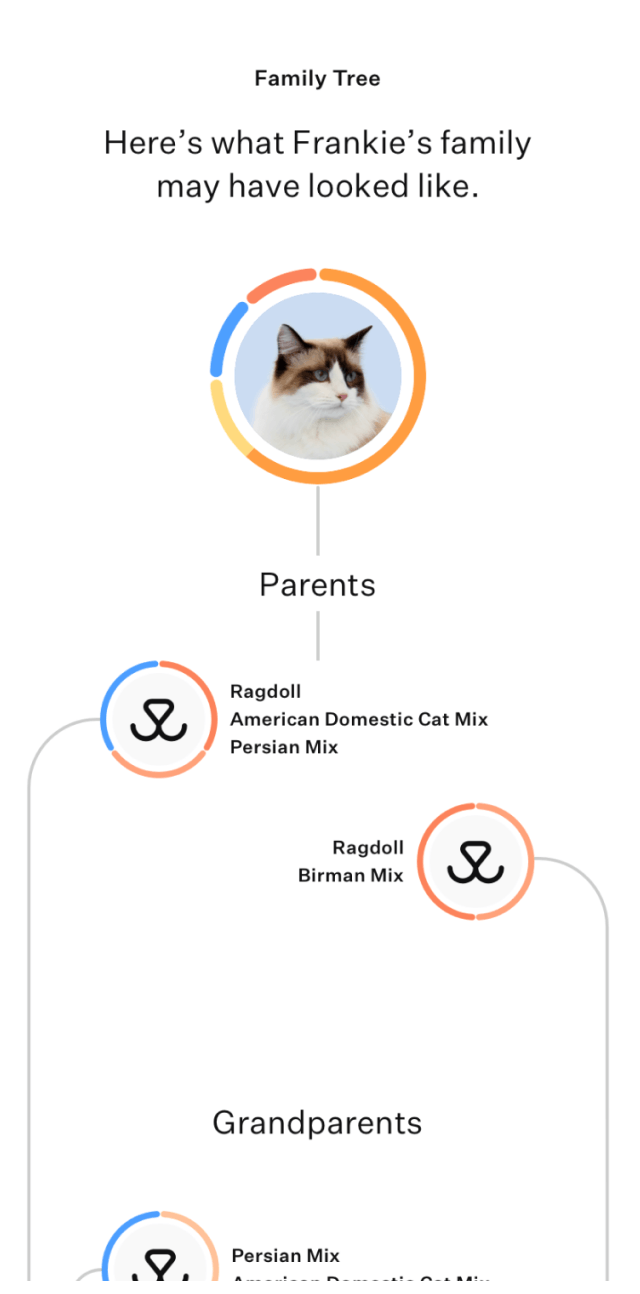 Know their blood type
Just like with humans, blood type can be important info in an emergency. We'll identify your cat's blood type, so you're ready in case they ever need a blood transfusion.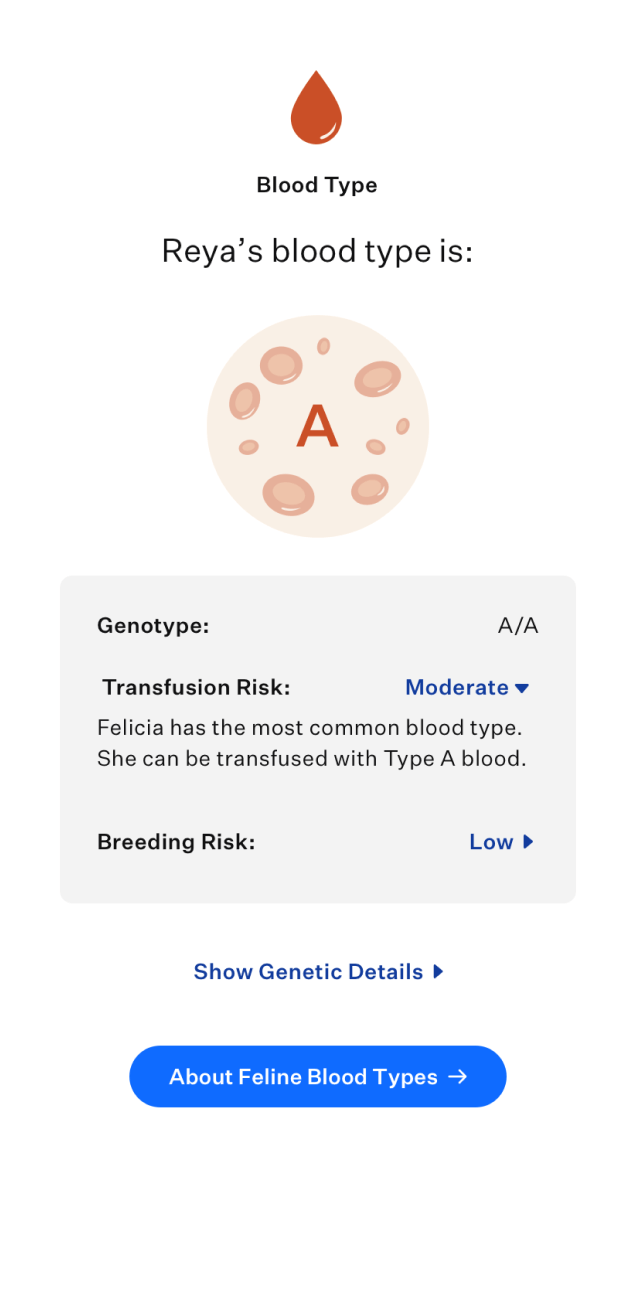 Talk with an expert
If your cat's DNA test results show 'at risk' health concerns, our licensed vets will get on a (free) call to answer questions, give advice, and help you make the best choices for your pet.