When it comes to adding a canine to your crew, adopting a shelter dog is a great way to go.
Why?
You could be saving a life. In the United States, more than three million dogs land in a shelter every year (according to the ASPCA). And of those, about 390,000 never make it out.
Adopting is usually more affordable. Purebred dogs from responsible breeders tend to be expensive—due in part to costly health screenings. And though pups sold in pet stores may go for less, they often come from puppy mills, which are infamous for cruel practices.
Everyone wins! You'll give a loving home to a pup that needs it and get an amazing new companion in return.
To help start you on this rewarding journey, you'll find a few important FAQs about adopting a shelter dog below.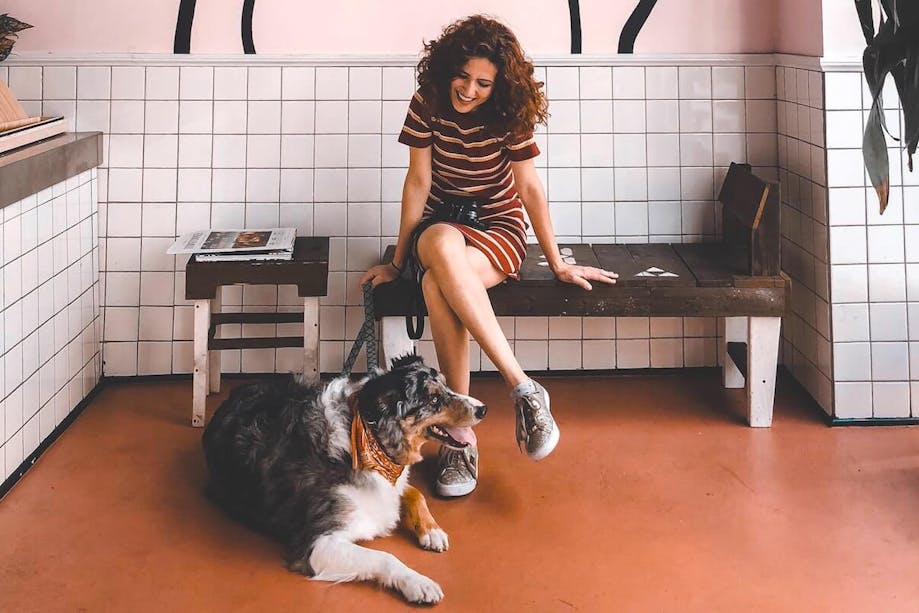 How do you adopt a shelter dog?
Though the exact process may vary by shelter, adopting usually has four steps:
Fill out an application. There may be a small fee associated with this to help fund the good work the shelter is doing.
Interview. Shelters are understandably discerning when it comes to approving would-be pet parents. So, they'll likely ask about your family, housing situation, job, and experience with dogs. Questions may seem a little personal. But they exist to help the shelter staff identify the best forever home for each dog—so they don't end up back at the shelter.
Pick out a pup. Now for the fun part: meeting potential matches. Be sure to involve the whole family, including other pets as allowed. Why? If a dog doesn't get along with everyone, it's best to know that before you adopt. (We'll share more tips on choosing the right dog in a moment.)
Pay the adoption fee and bring home your new buddy. Congrats, you did it! Before this step, you'll want to make sure you've prepared for the newcomer by stocking up on supplies, patching gaps in fencing, and addressing any potential pet hazards at home. Also, make sure to microchip your new dog, or if they already have a chip, program it with your information.
Not sure where to adopt a dog? You may have great shelters in your area. (Try a quick online search or ask around.) We also recommend checking with Wags & Walks, FosterDogs, and The LaBelle Foundation—three organizations helping pups find their forever homes.
How much does it cost to adopt a dog?
Just like the adoption process, fees will differ depending on the shelter (and what the adoption package includes). But generally, you can expect to pay up to $600 for your pup.
Though that may seem like a lot, you're probably saving money. How? When shelters take in dogs, they typically spay/neuter and vaccinate them, as well as treat any immediate medical concerns. These are all things you'd likely have to pay for in full if you were to buy a puppy from the pet store or a breeder.
Besides shelter fees, you should also consider standard pet parenting costs—such as bedding, toys, food, veterinary visits, boarding, pet insurance, medication… and did someone say dog DNA testing? These are costs you'd incur regardless of where you get your pup.
Note: Because of their varied life experiences and breed backgrounds, shelter dogs can sometimes have significant behavioral issues and unpredictable medical needs. So, it's important to plan for such possibilities.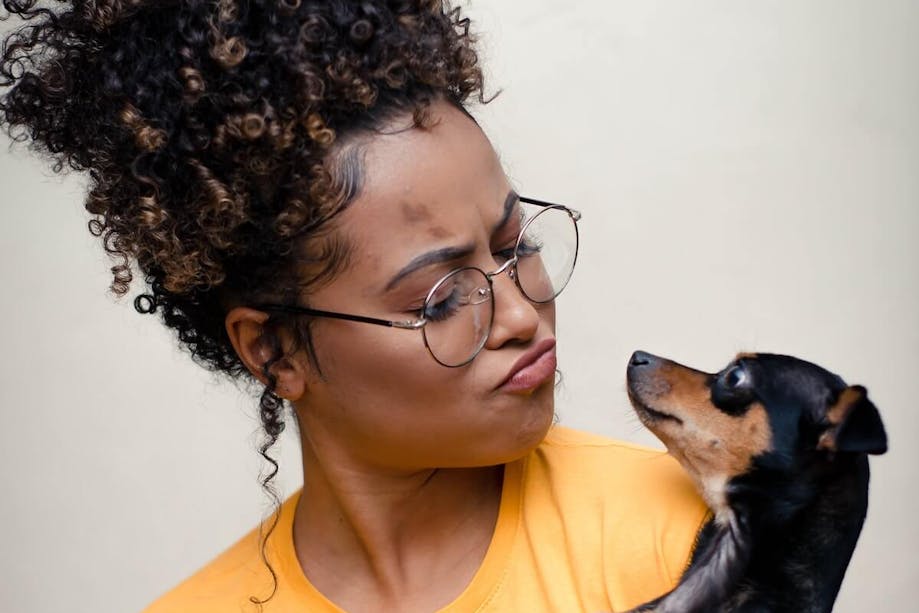 How do you choose which dog to adopt?
Though the shelter will likely recommend dogs based on your lifestyle and what you're looking for, here are a few things to consider when picking which pup to take home.
Don't judge by appearances alone.
You may have your heart set on an adorable puppy. But if the shelter thinks a mature, scruffier dog better suits your situation, keep an open mind.
Also, remember that a shelter can be a stressful place for a dog, and those that seem anxious or excitable may transform into laid-back companions once they're in a calm, quiet environment.
Note: Appearances can be misleading. Shelter dogs are often underweight, and they may be younger or older than estimated. Something to think about if size is important to you! 
Find out what you can.
Most shelters will provide an assessment of each dog's health and behavior. But if yours doesn't, be sure to ask about such information, as well as the dog's history, including:
Were they dropped off by the owner or abandoned?
Is this their first time at the shelter?
Where did they come from?
When adopting, the more you know, the better.
Factor in their breed mix.
The shelter might guess your dog is a certain breed or breed mix based on how they look. But visual identification is wrong up to 75% of the time. So, if possible, work with a shelter that DNA tests their dogs so you know the ancestry of the pup before adopting.
Why is ancestry important? Because every breed has a unique set of characteristics, preferences, and behaviors that may or may not work with your lifestyle.
For example, if you live in an apartment, you probably shouldn't get an especially vocal breed. And some dogs are better than others when it comes to temperament around kids and animals. (Browse our breed library to learn more about hundreds of breeds.)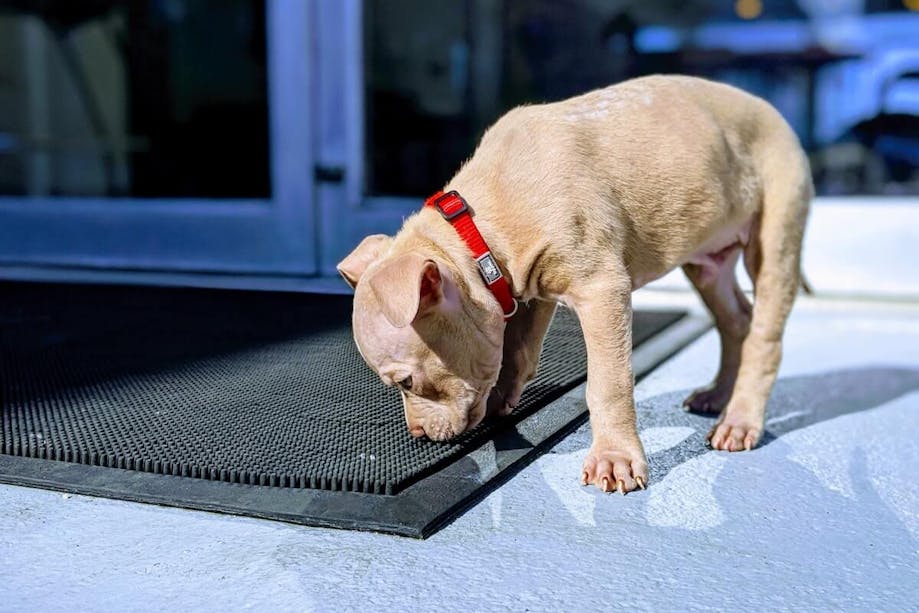 What should you expect if you've never had a dog?
In case you can't tell, we're all for adoption! But it's critical to understand what you're getting into. So, if you've never had a dog before, ask yourself:
Are you prepared to deal with hair everywhere, drooling, chewed shoes and furniture, and the occasional accident?
Have you pet-proofed your home to make sure your new companion is safe (and can't escape)?
Are you financially and emotionally ready to add a new member to your family?
Do you have the time and energy to attend to a pup for years to come?
Most of all, can you be patient? Your new dog may be timid or skittish, bark, make messes, have separation anxiety, or show possessive tendencies—especially right after you bring them home. Change is stressful for dogs, and yours may have had a rough life before you came along.
But with time and effort, you can overcome such challenges. We recommend establishing a daily routine (in terms of feedings, walks, etc.) to give your pup a sense of permanence and consistency. Showering them with lots of love doesn't hurt, either! You want them to understand that they're home now, and they have nothing to fear