Like a dog with a bone, we've spent the last several months fixated on enhancing and improving our products—along with our website and brand. Our goal? To deliver a more modern experience that better addresses the needs and feedback of pet parents like you.
And so we're thrilled to finally announce the arrival of our new dog DNA tests: Wisdom Panel™ Essential and Wisdom Panel™ Premium.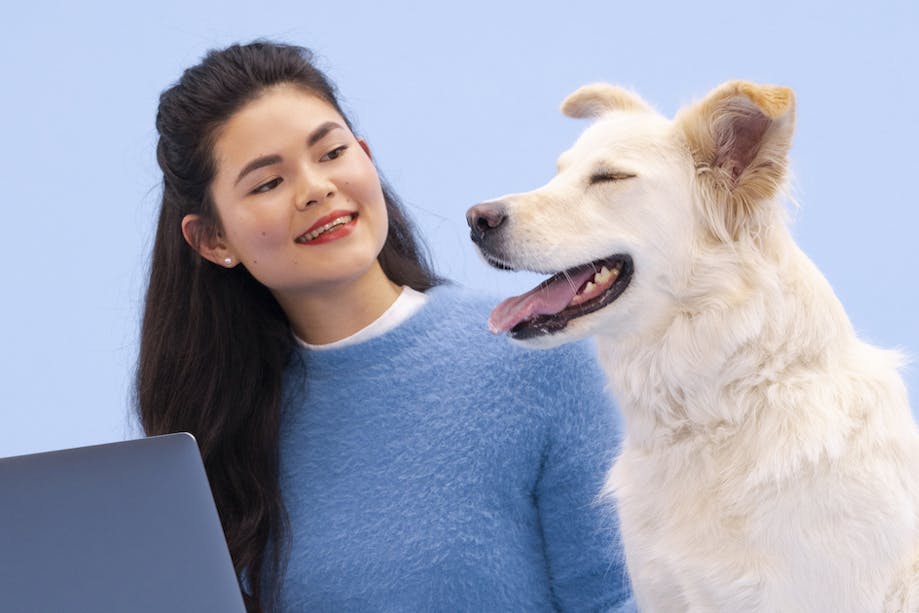 A new breed of dog DNA test.
With Wisdom Panel™ Essential, we set out to create a base product that delivered more value than anything else on the market. (We succeeded—see how below.) And for pet parents who want to learn even more about their pup, Wisdom Panel™ Premium offers additional insights.
Let's dig into the details.
Ancestry: greater precision.
Our earlier products reported breeds down to 12.5%. But now you'll see your pup's breed mix down to 1%. As a result, you'll get a more complete picture of what makes your dog one-of-a-kind.
What hasn't changed? Wisdom Panel still delivers the most comprehensive dog ancestry analysis available by screening for 350+ breeds, types, and varieties going back three generations.
Health: more tests.
Essential screens for 25+ medical complications, including MDR1. Why? To ensure your dog is fit for common veterinary procedures and medications.
For greater visibility into your pup's health, you can opt for Premium and screen for 200+ conditions that could impact their vision, mobility, weight, and more.
Traits: enhanced analysis.
Both our new tests include 35+ trait tests. So, you'll now know more about than ever before the origin of your dog's coat characteristics, eye color, and other unique physical features.
And beyond satisfying your curiosity, some findings—such as ideal weight range—may influence how you customize care for your pup.
More to come.
Though we've made some major improvements, this is just the beginning. We'll continue to develop and launch additional product features in the coming months. In the meantime, view our comparison page to see most up-to-date product details.
Explore Dog DNA Tests
Questions?
Though change is exciting, it can sometimes be confusing. If you've got questions, check out our FAQs below. (And if you have a question that we haven't addressed, feel free to reach out.)
I've already purchased a Wisdom Panel test. Will I still have access to my dog's results?
Yep. Simply sign in to access your pup's results. (Note: We enhanced security when rebuilding our website. So, you'll need to reset your password to gain access to your account. If you don't receive an email after requesting a password reset, please check your spam folder.)
I've already purchased a Wisdom Panel test. Will I be able to upgrade?
The new product experience is currently limited to customers who purchase Essential and Premium kits. But we plan to enhance the product experience for all of our customers in the future. So, stay tuned for updates.
Can I still buy the old products?
In the U.S. and Canada, you'll no longer find our earlier products for sale on our website. But you may be able to purchase them from retailers.
Please keep in mind, however, that if you buy an earlier product, you'll be limited to the legacy report. We encourage you to consider our new products instead because they offer so much more value, as we covered above.