More dogs go missing on July 4th and July 5th than any other time of the year. In fact, so many pets get lost around Independence Day that July has been named Lost Pet Prevention Month.
As you might imagine, fireworks are a key cause. When the booming begins, noise-reactive and anxious pets often go into panic mode and will do everything they can to escape to quieter surroundings.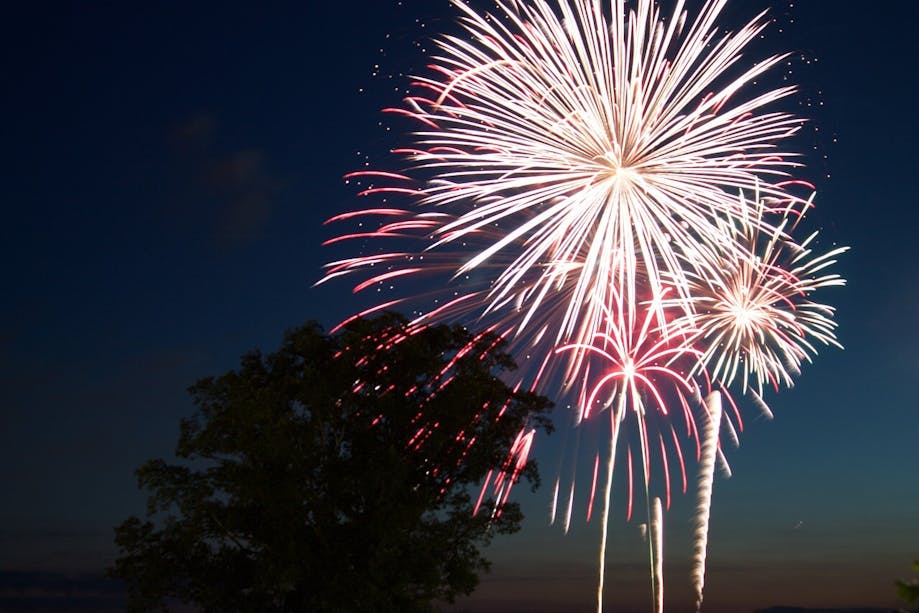 How to Keep Your Dog from Running Away
Even if your pup is usually fine around loud noises, it's wise to take precautions. Because it takes only one unexpected noise to spook a dog and cause him to bolt.
So, before the fireworks start to fly, situate your dog in a safe, comfortable place inside. Turning on the television or music for white noise can also help drown out the celebratory commotion.
Fireworks aren't the only reason pets run away in July. Summer cookouts also contribute to the problem.
With family and friends constantly coming and going, doors and gates sometimes get left open. That's when opportunistic dogs decide to head out for an adventure.
If your think your pup is prone to escaping, remove the temptation by putting him in a secure place before guests arrive. (It also never hurts to ask your guests to be mindful of doors and gates.)
Track your dog's location with a GPS collar.
Though July may be the most common time for dogs to go missing, we recommend year-round vigilance. After all, Whistle—the makers of a wearable device that tracks your dog's location and activity—says that one in three dogs will get lost at some point in life.
For this reason, it's important to make sure your furry friend wears a collar and tag with your contact information. And for bonus points, consider microchipping your pup or using a pet GPS tracker.
All of these actions will be helpful if your pet goes missing. Speaking of which—if your pet does get lost, take action quickly with these tips from PetHub.