Scratching
Increased scratching is one of the strongest indicators of skin infections or allergies. It's also the number one reason people bring their dogs to the vet.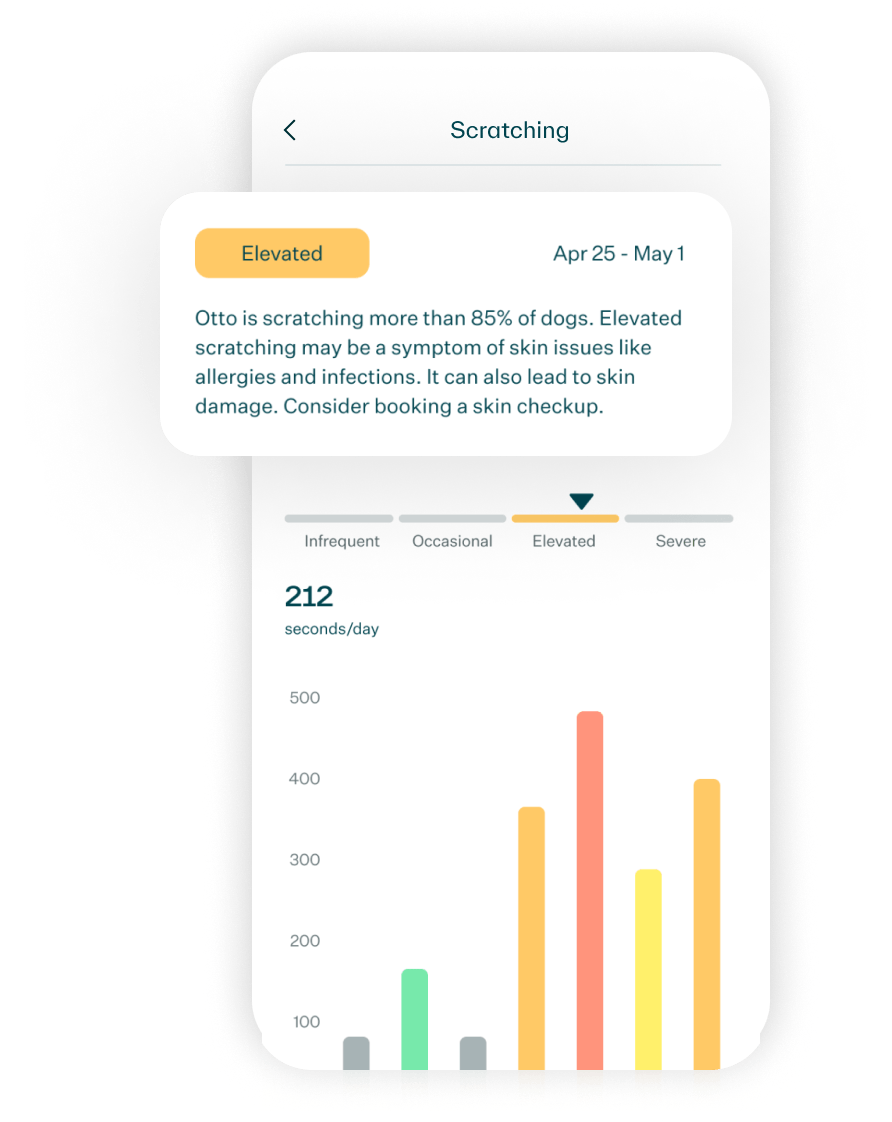 Drinking habits
Drinking patterns may fluctuate based on diet, activity, and weather. In some cases, changes may also point to health issues like diabetes or a urinary tract infection.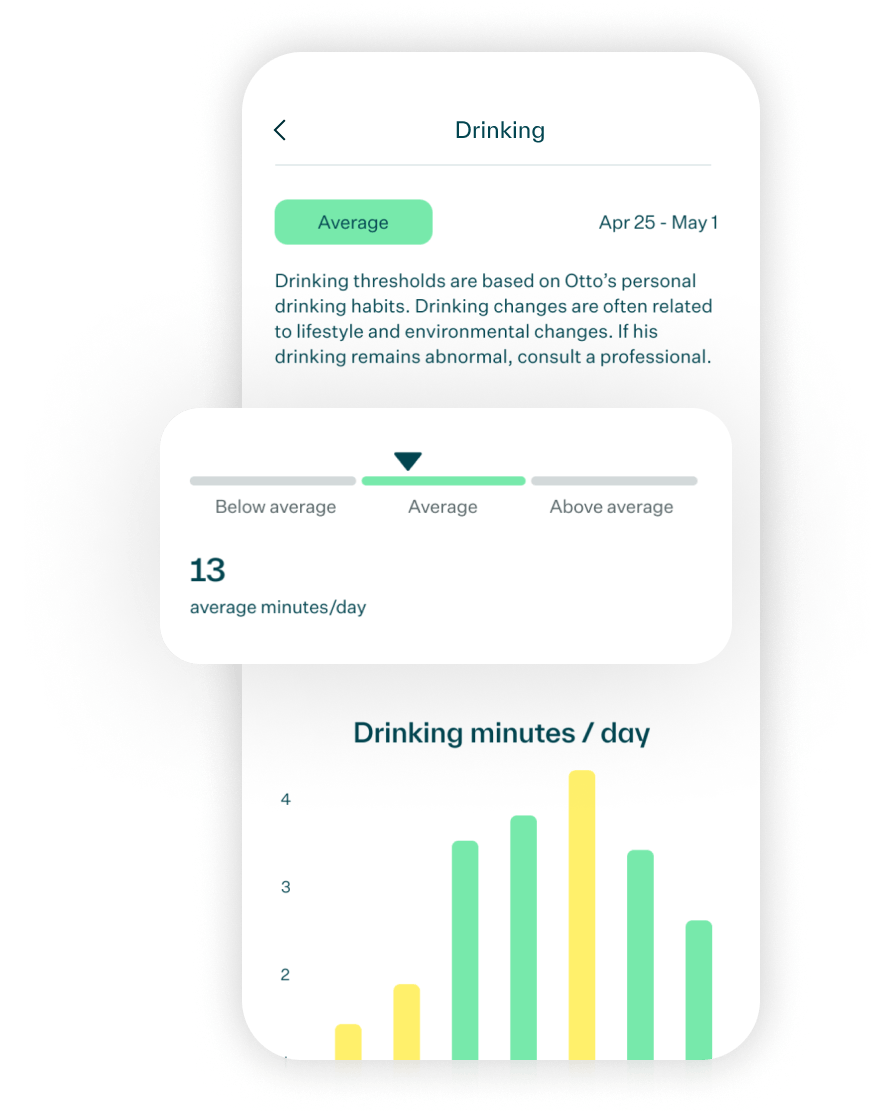 Eating habits
Changes in eating habits may be linked to age, a new feeding time, or a new exercise routine. It can also indicate oral health issues, a metabolic disorder, high stress levels, and more.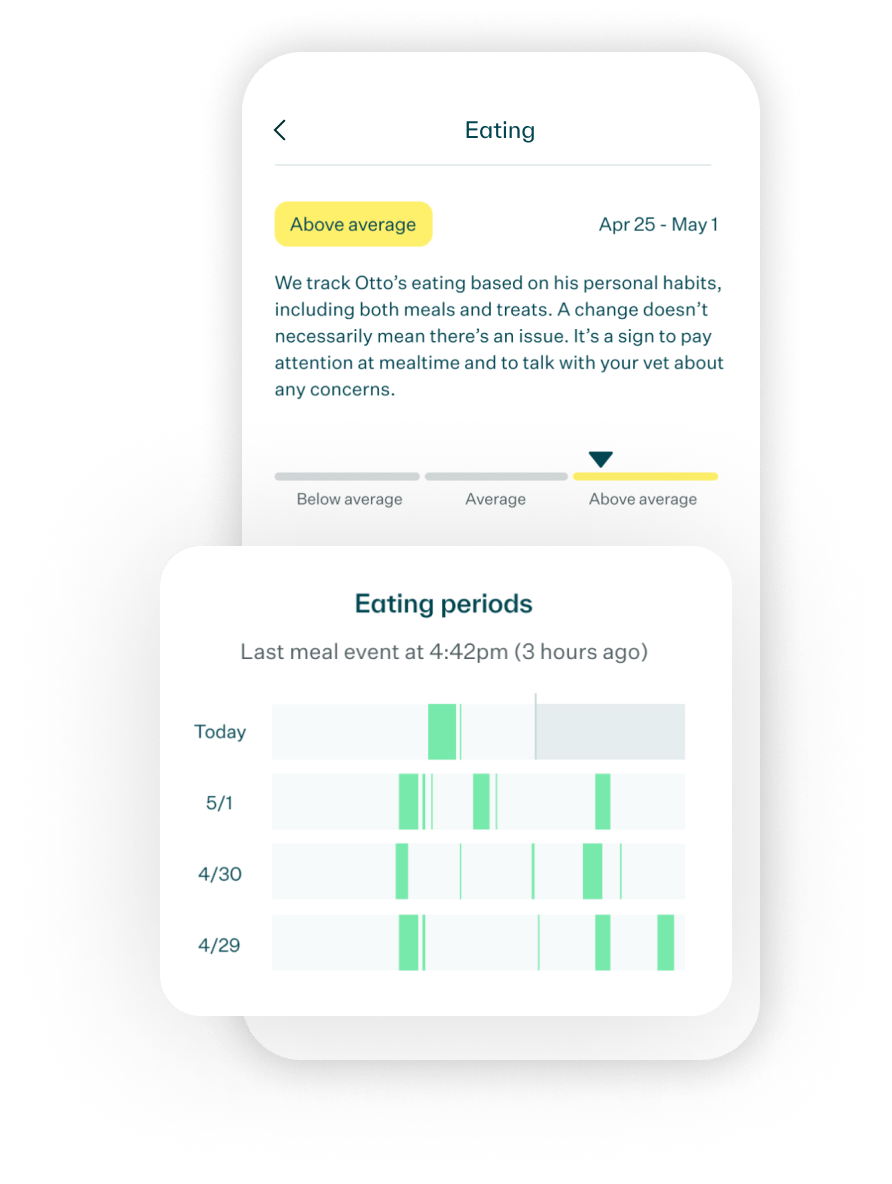 Sleeping
Disrupted sleep without an explanation (i.e. a new home, changes in schedule, etc.) may be a sign that your dog is experiencing discomfort from an underlying health issue.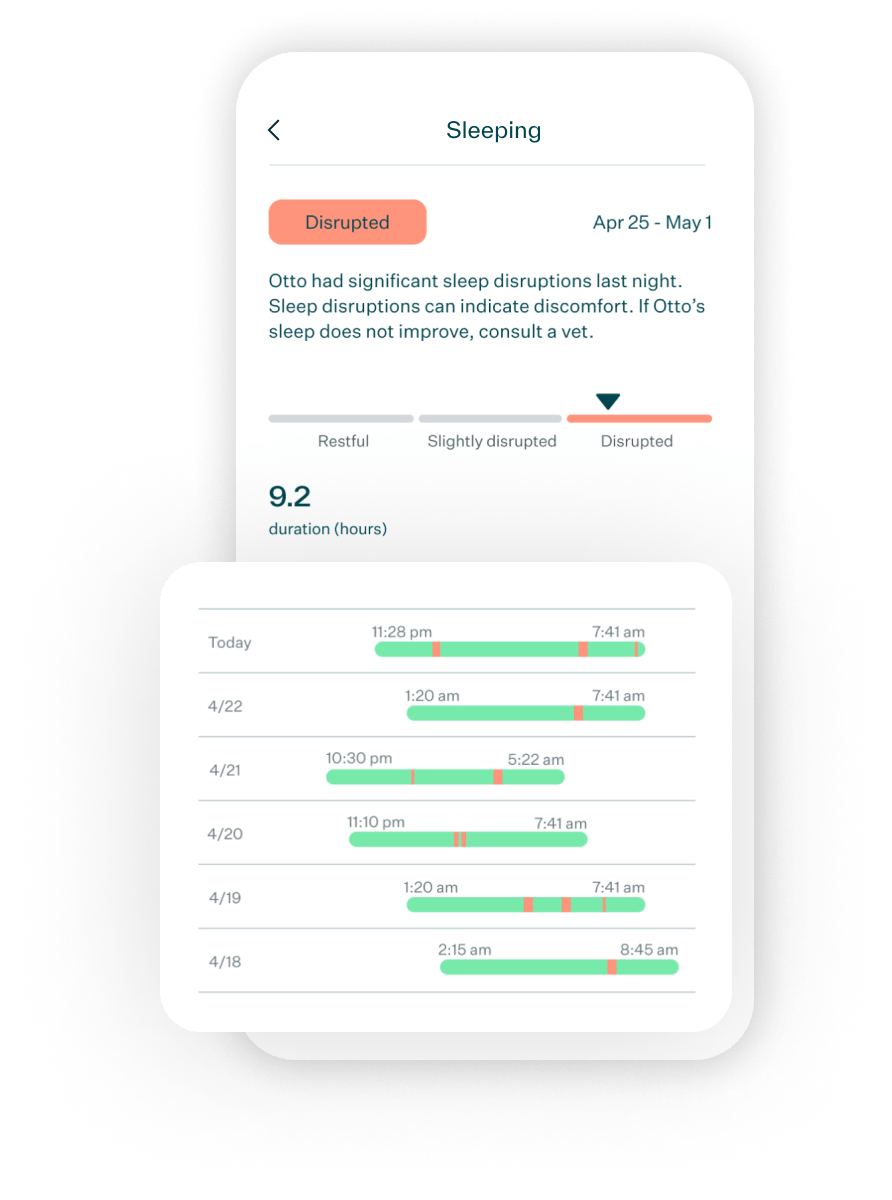 Fitness and activity
See if they're getting enough exercise based on their breed, weight, and age. Set a personalised daily activity goal to keep them as healthy as possible.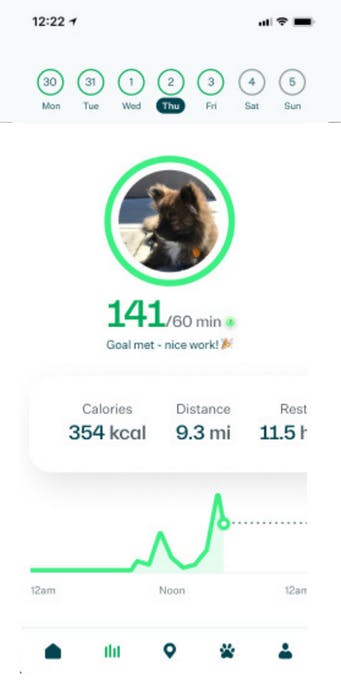 Licking
Increased licking can indicate joint pain, skin irritations, high stress levels, boredom, and more.