Get detailed breed insights
Our breed detection system identifies your dog's breed mix down to 1%, leaving no ambiguity around their genetic makeup. If they're 99% Beagle and 1% Basset Hound, you'll know it. Because when you're equipped with every detail of your dog's breed mix, you can better plan for their daily and long-term care.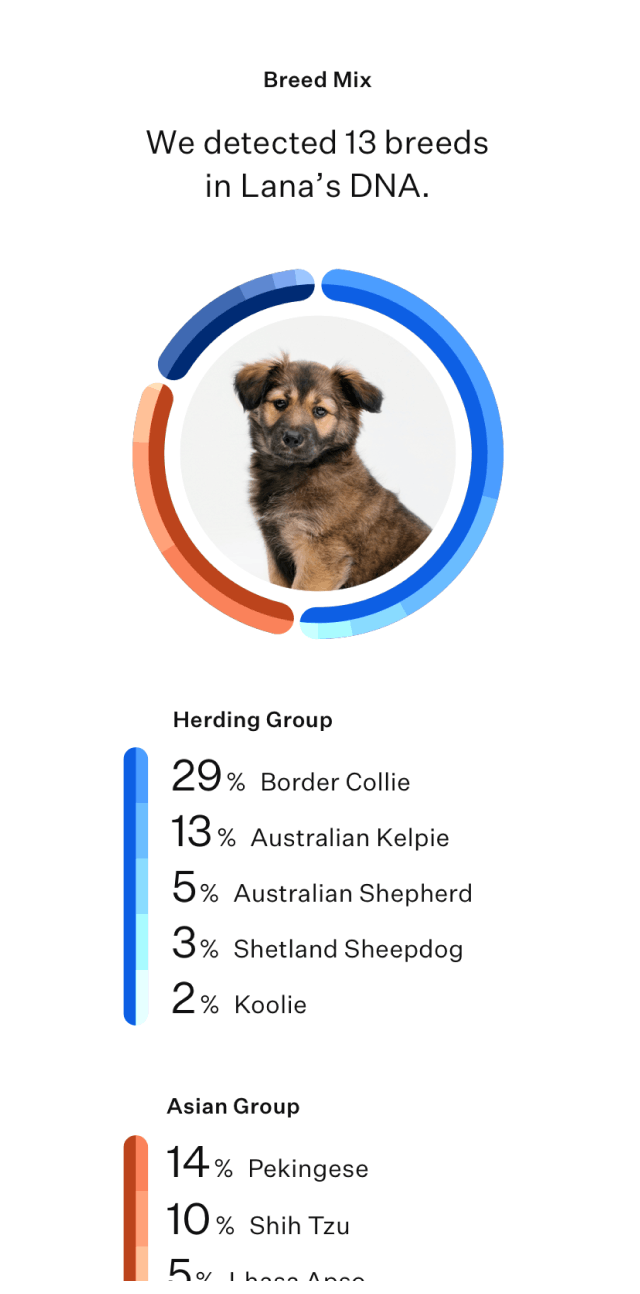 Health
We'll test your dog's DNA for 25+  genetic conditions and medical complications. So you (and your vet) can get ahead of health risks and proactively plan for your pet's well-being.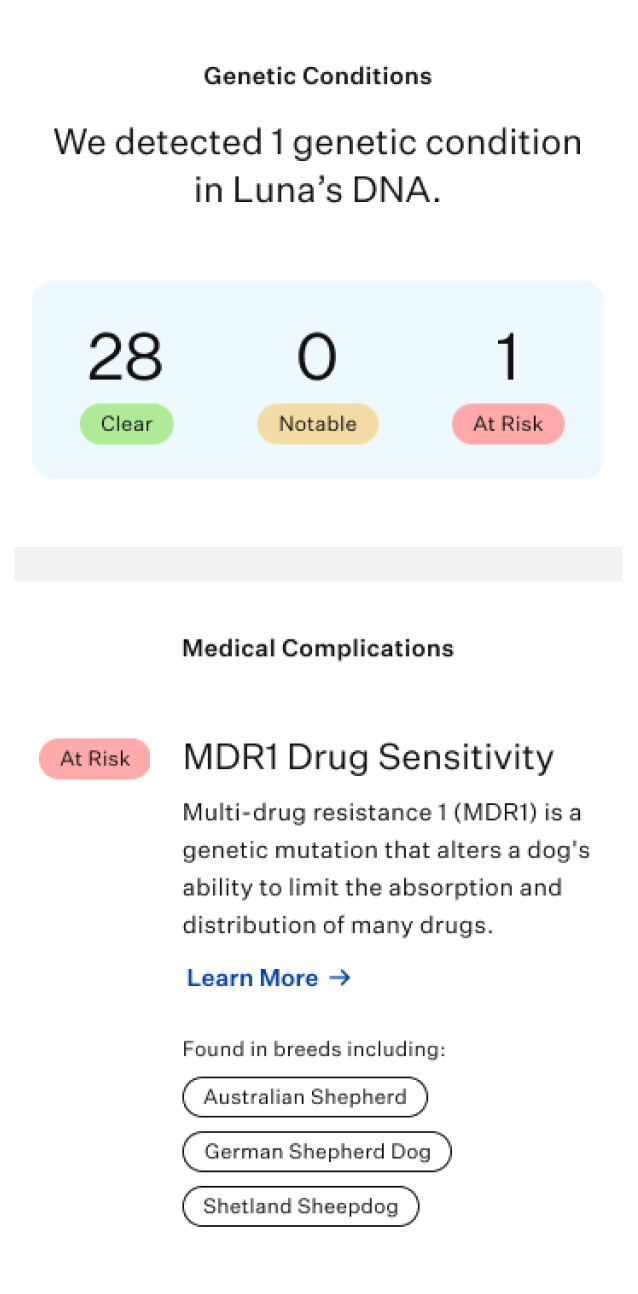 Find their relatives
With the world's largest breed database, 99.9% of the dogs tested match with a relative. So you can message, see photos, compare DNA results, and learn more from your pups' family.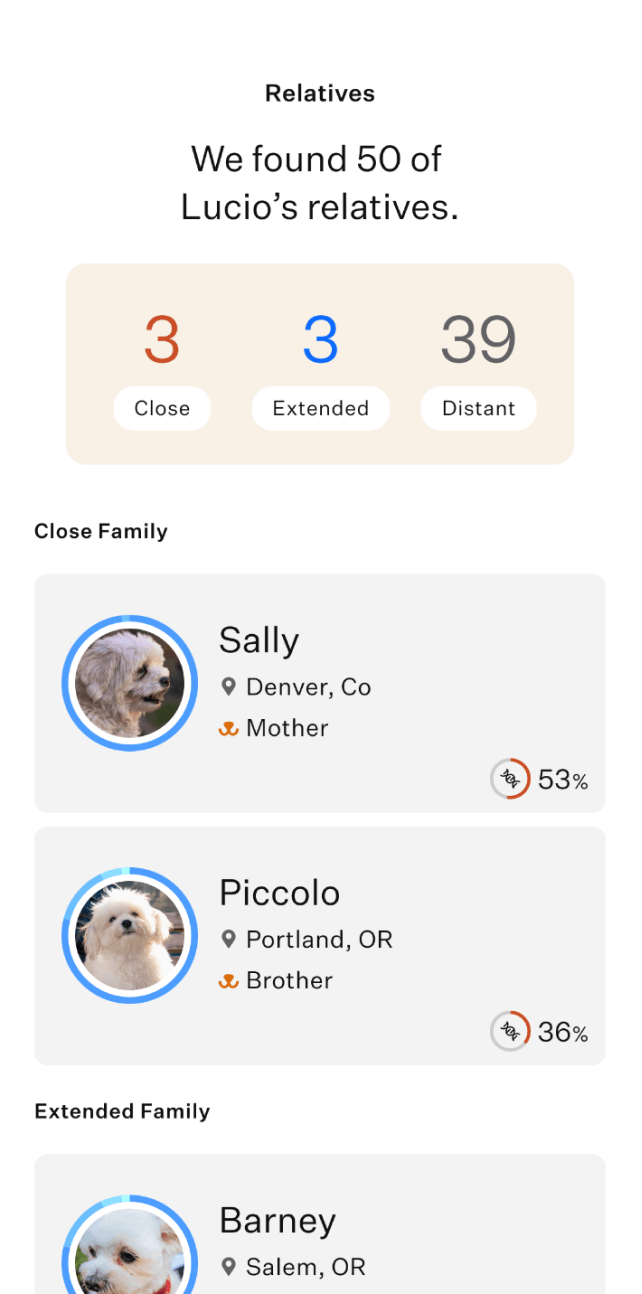 Traits
Understand how genetics influence your pet's physical characteristics with 35+ trait tests. Learn how much they'll shed, get an idea of their ideal weight range, and more.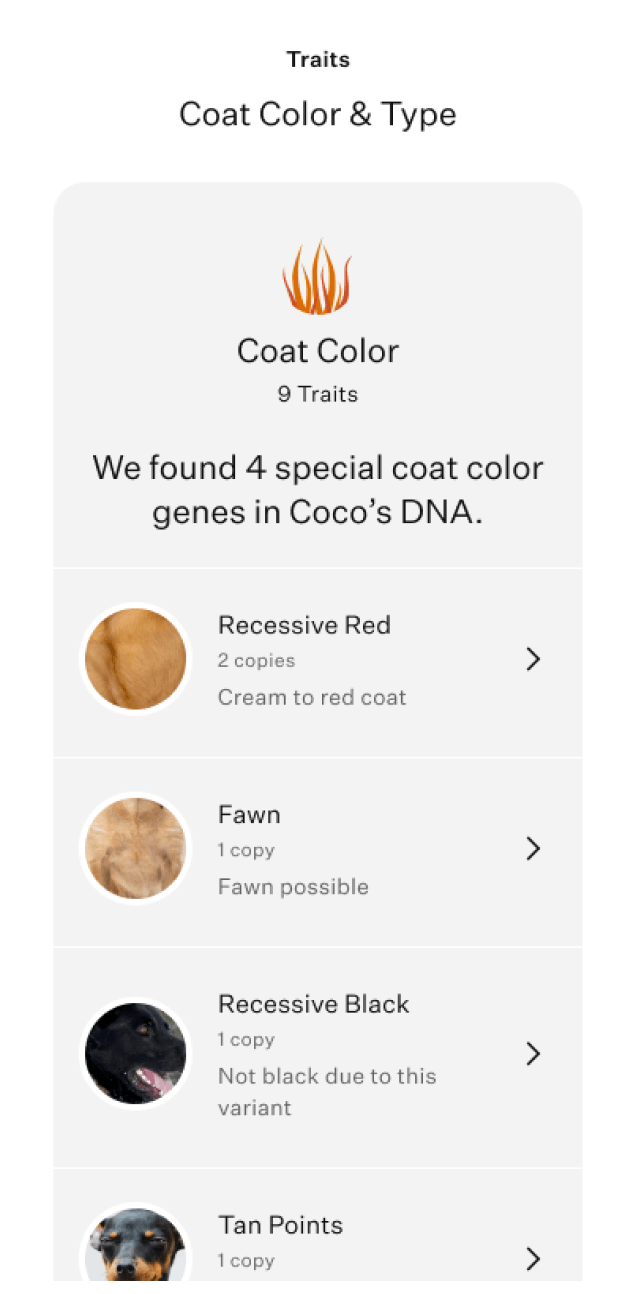 Trace their ancestry
Wondering how it's possible that they're 50% Chihuahua and 5% Great Dane? Go back three generations to learn how their unique breed mix came to be.