Get detailed breed insights
With the most accurate breed detection system, we give you a full, precise picture of your dog's breed mix. Because every detail helps you better understand and care for your pup.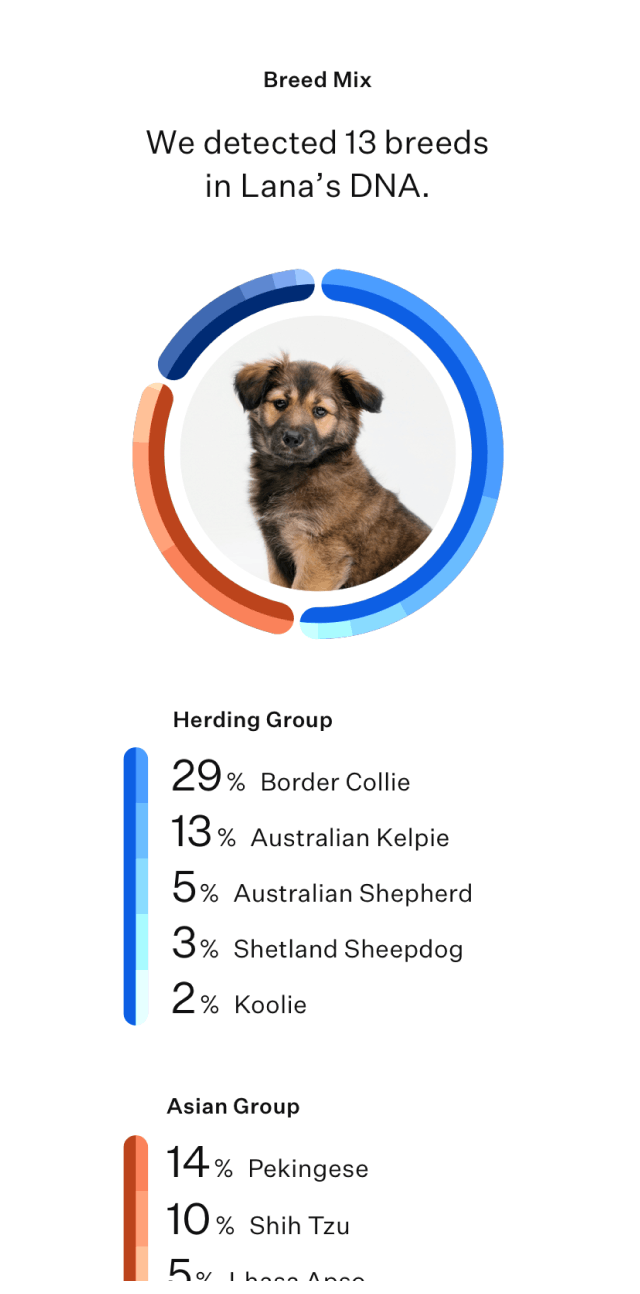 Health
We'll test your dog's DNA for 25+ genetic conditions and medical complications. So you (and your vet) can get ahead of health risks and proactively plan for your pet's well-being.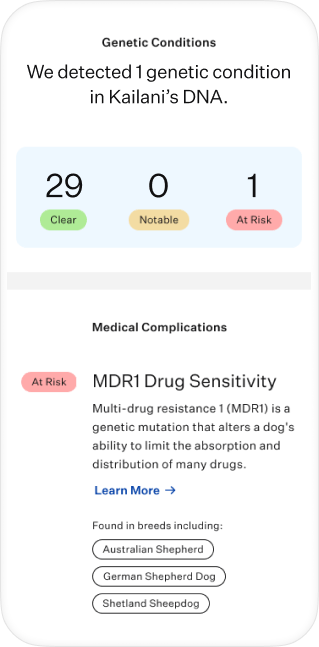 Find their relatives
With the world's largest breed database, 99.9% of the dogs tested match with a relative. You can see how much DNA they share, and then have the option to message and learn more from your pups' family. Wisdom Panel dogs have reunited with their parents, siblings, and even children!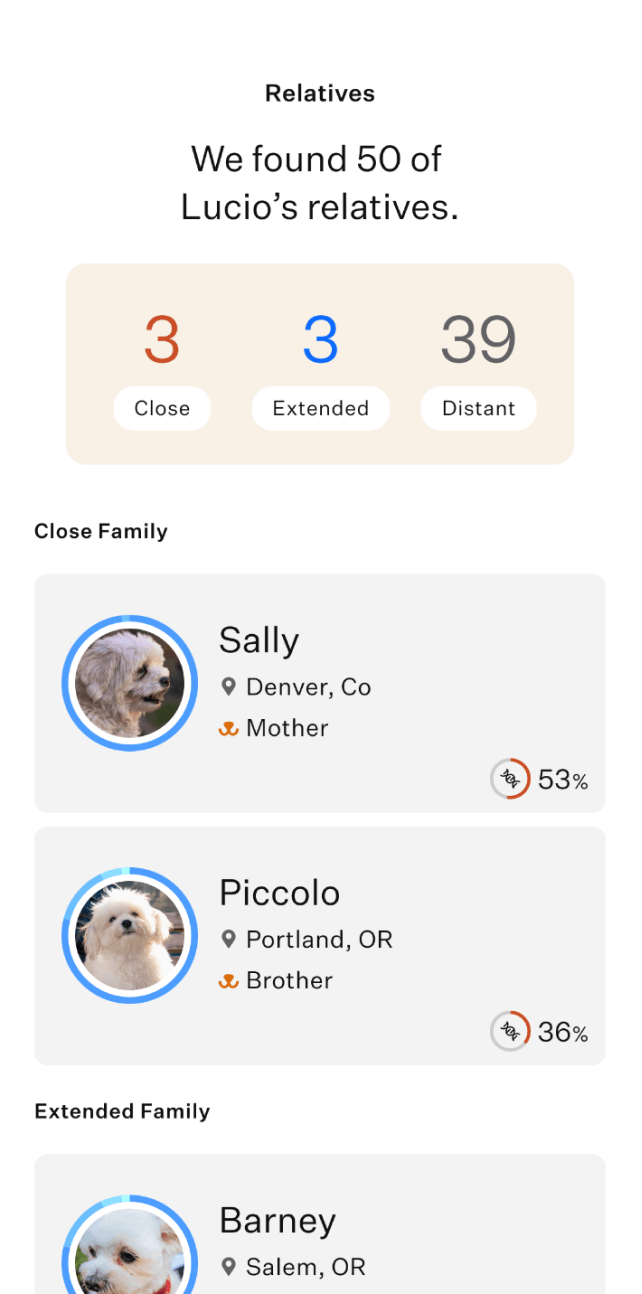 Traits
Size, coat, shedding, ideal weight range — with 50+ trait tests not only will you get to the bottom of your pup's signature look, but you'll also understand how to make more informed decisions to care for them better.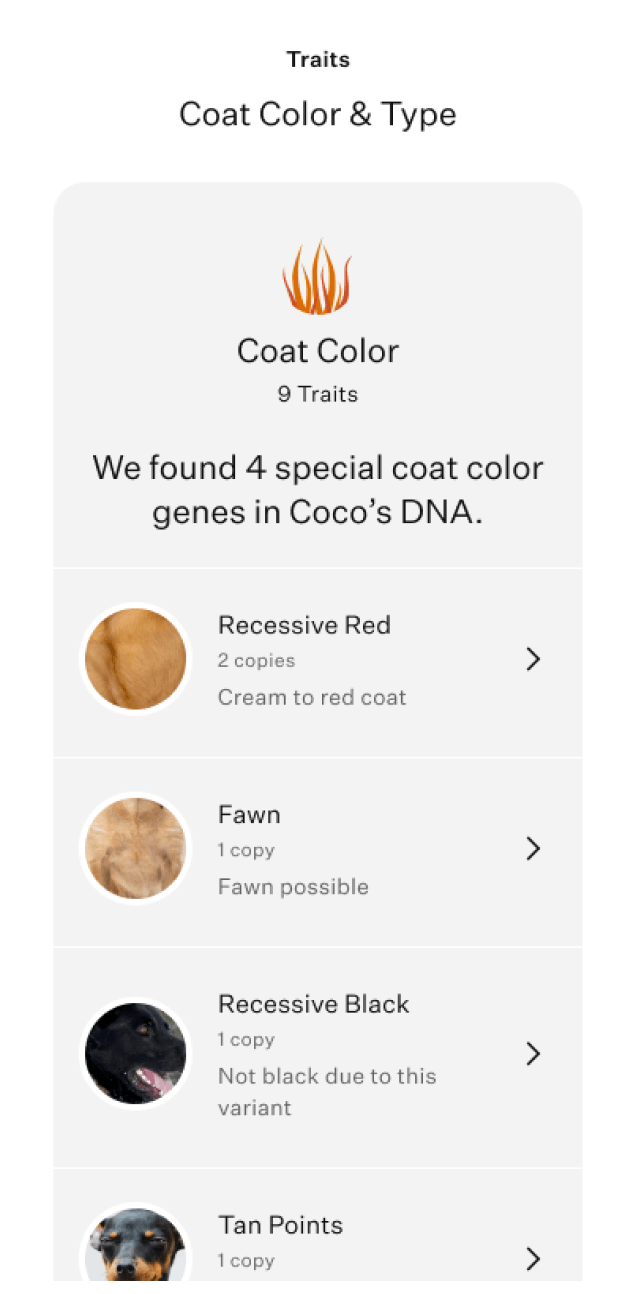 Trace their ancestry
Wondering how it's possible that they're 50% Chihuahua and 5% Great Dane? Go back three generations to learn how their unique breed mix came to be.