Get detailed breed insights
Our breed detection system screens for over 150% more cat breeds than our leading competitors. With breed insights this precise, you can personalize their daily and long-term care.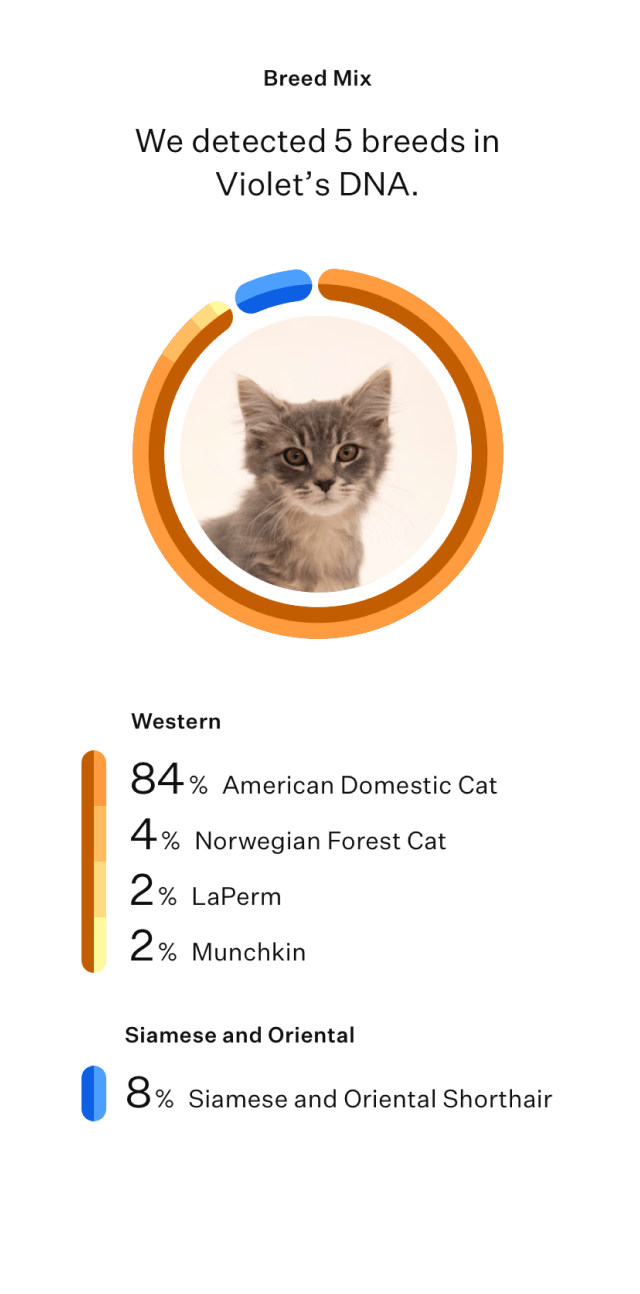 Health
We'll test your cat's DNA for 45+ genetic health conditions. So you (and your vet) can get ahead of health risks and proactively plan for your pet's well-being.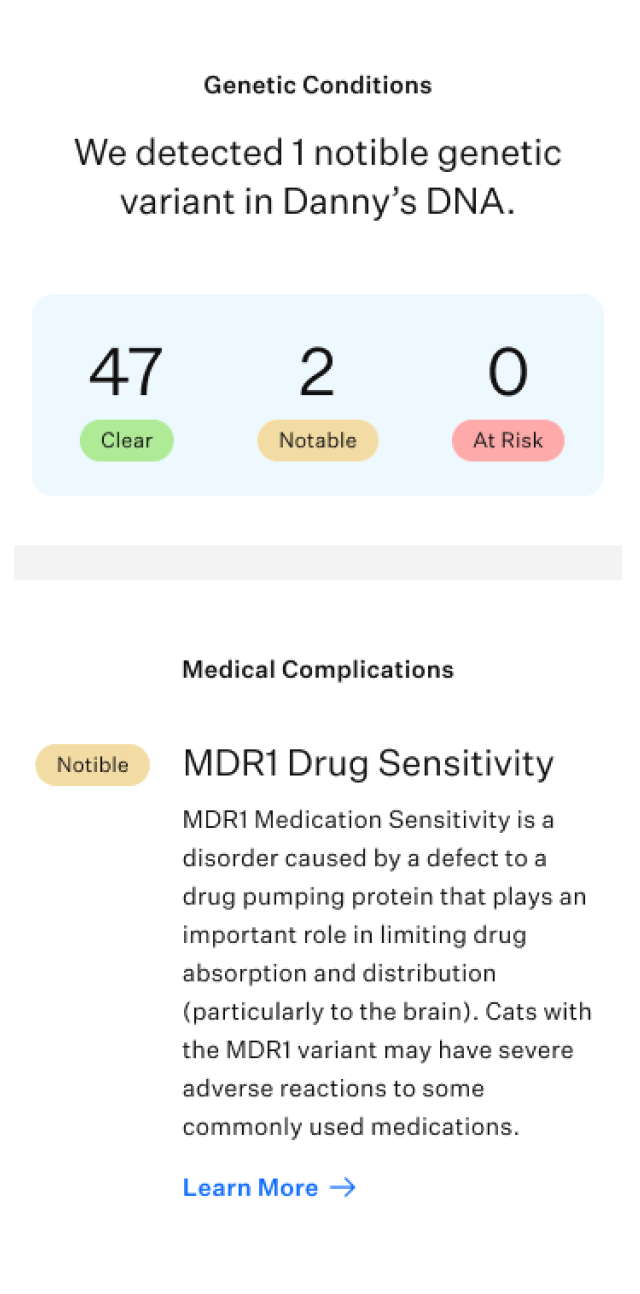 Traits
Understand how genetics influence your pet's physical characteristics with 25+ trait tests. Learn how much they'll shed, get an idea of their ideal weight range, and more.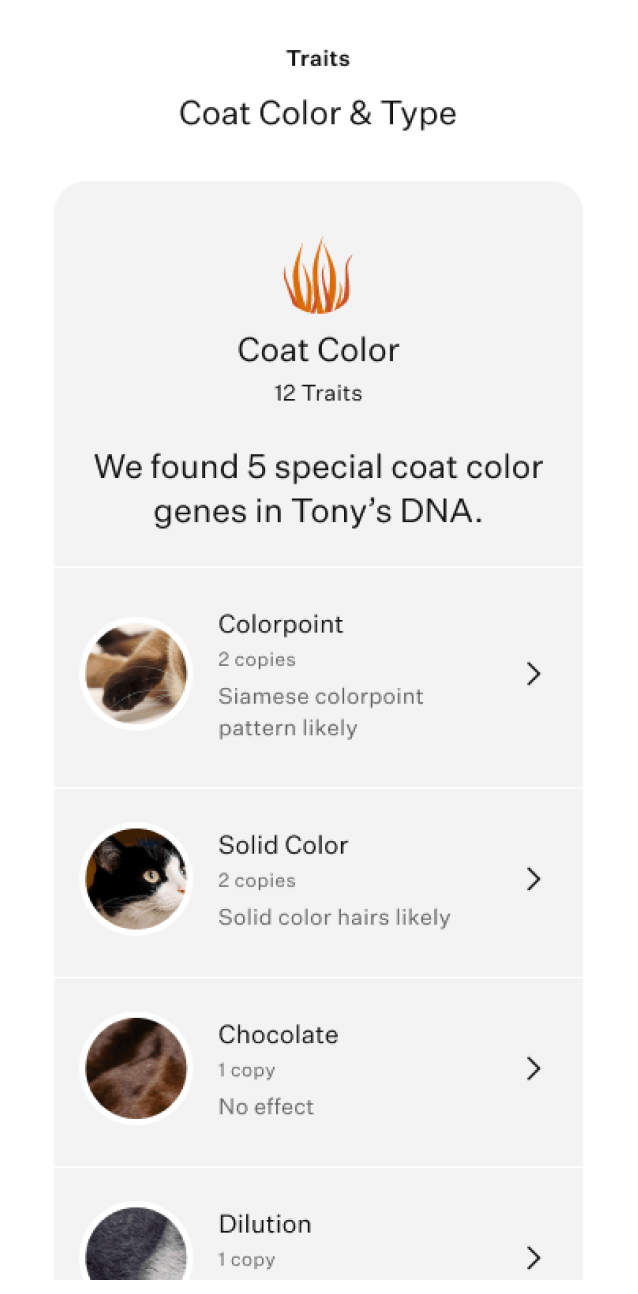 Multi-generational family tree
Trace your cat's ancestral origins to see how their unique breed mix came to be.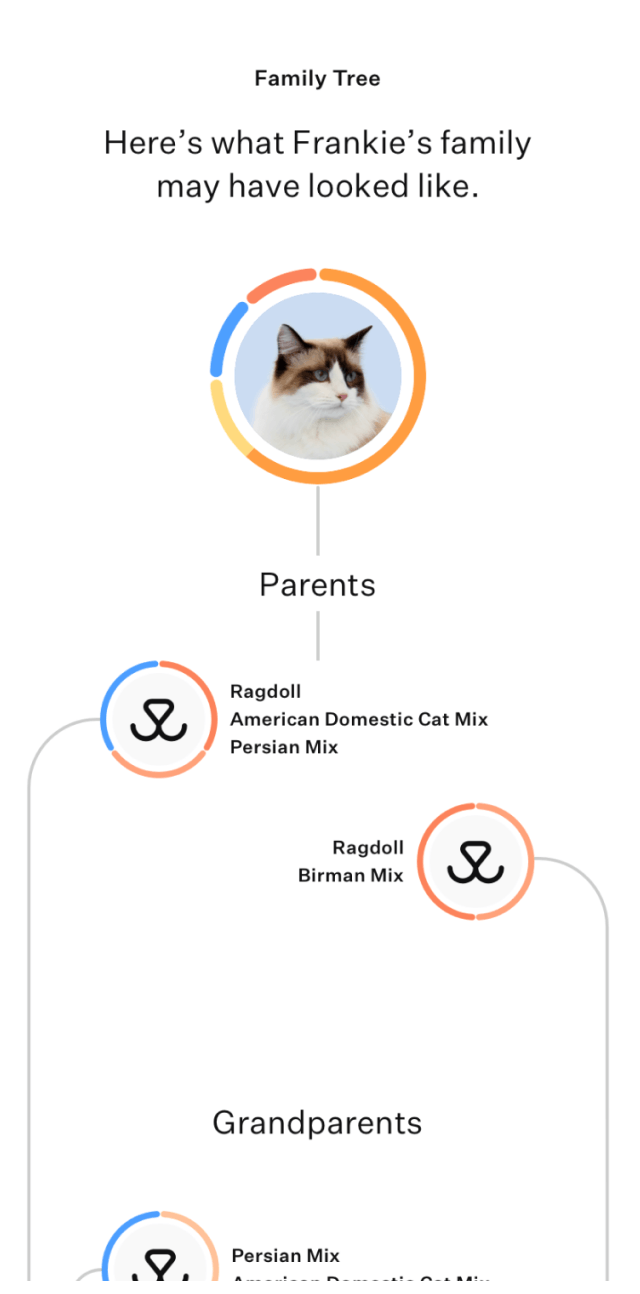 Identify their blood type
If your cat ever needs an emergency blood transfusion, knowing their blood type could help prevent severe, adverse reactions.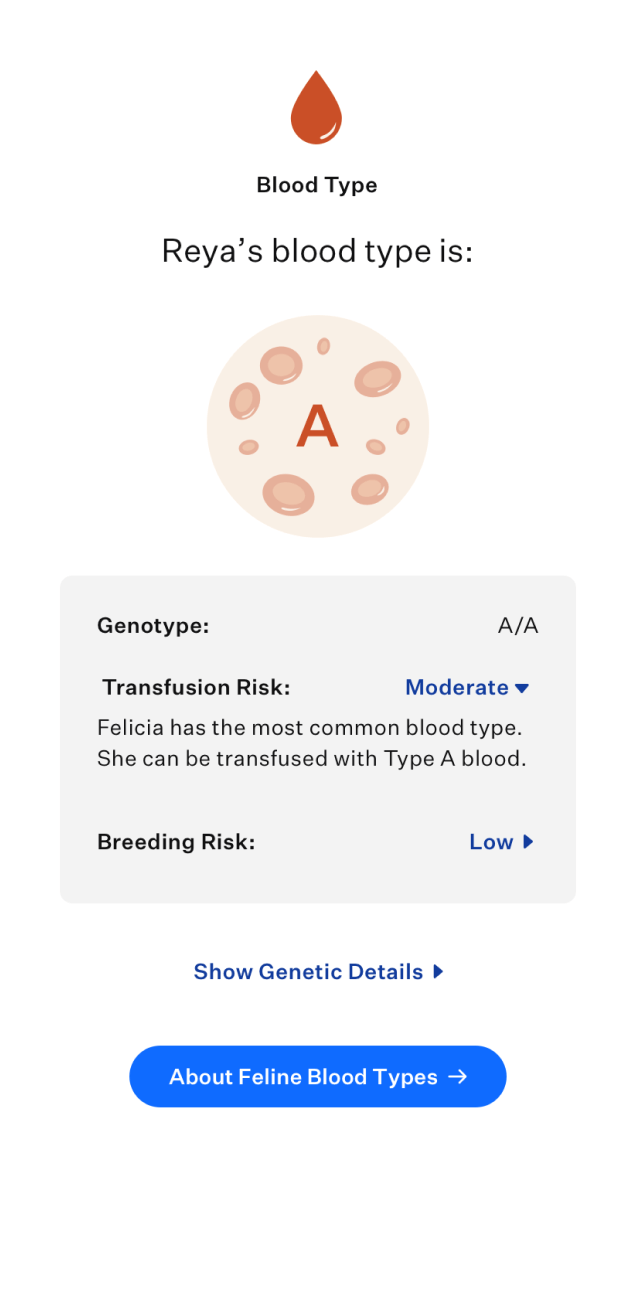 Discuss your results with an expert
If your cat's DNA test results show any notable health concerns, our licensed veterinarians are just a (free) phone call away—ready to answer any questions you may have.