Bringing your dog to work is a growing trend. And for good reason!
Dogs enhance our personal lives, and it appears the same applies to our professional lives.
Why You Should Bring Your Dog to Work
Studies show that having dogs around the office makes employees happier and more productive. And research out of Virginia Commonwealth University found that people who brought a pet to work experienced a decrease in stress as the day went on, compared to those who did not bring pets.
For more interesting stats and facts, watch this short video:
Best Practices for Bringing Your Dog to Work
With so many benefits, you may think bringing your dog is a no-brainer. But for it to be a positive experience—for employees and pets—it's important to follow these basic guidelines:
First and foremost, ask your employer about company policy—sadly, not all offices are dog-friendly.
Keep your pup up-to-date on vaccines and flea protection.
Check with co-workers to make sure they're comfortable being around dogs.
Be prepared to clean up after your dog when any accidents or messes occur (because they will).
Think about your schedule for the day. Make sure you have time to take your dog out for potty breaks and exercise.
Ensure your dog has a comfortable, safe place to spend the day. This includes providing fresh water and perhaps a familiar blanket or toys. (Preferably quiet toys. Your pup probably likes squeaky toys a lot more than your co-workers…)
Consider your dog's temperament. New surroundings can be stressful for dogs—even those that are typically friendly and laid-back at home. So ease into the new experience slowly. At first, try bringing your dog to the office for only a couple hours. If your pup doesn't seem suited for office life, consult with your veterinarian or an animal behaviorist.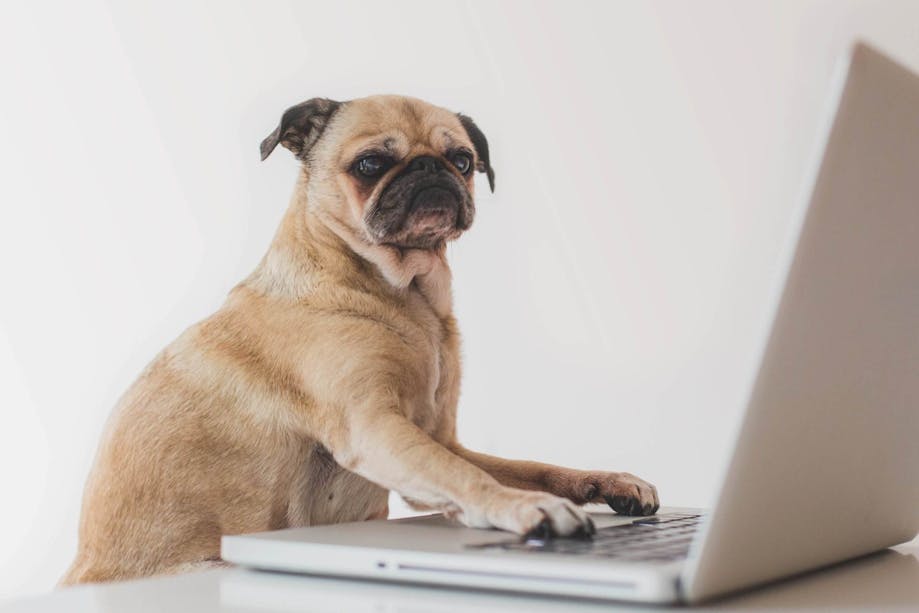 How to Make Your Office Dog-Friendly
Want to learn more about crafting a pet policy that creates a positive experience for everyone? Check out the Better Cities for Pets guide to a pet-friendly workplace for actionable advice and inspiration.
The more we all know, the more we can all enjoy the benefits that come from having our furry friends around us while we work.