Get detailed breed insights
With the most accurate breed detection system, we give you a full, precise picture of your dog's breed mix. Because every detail helps you better understand and care for your pup.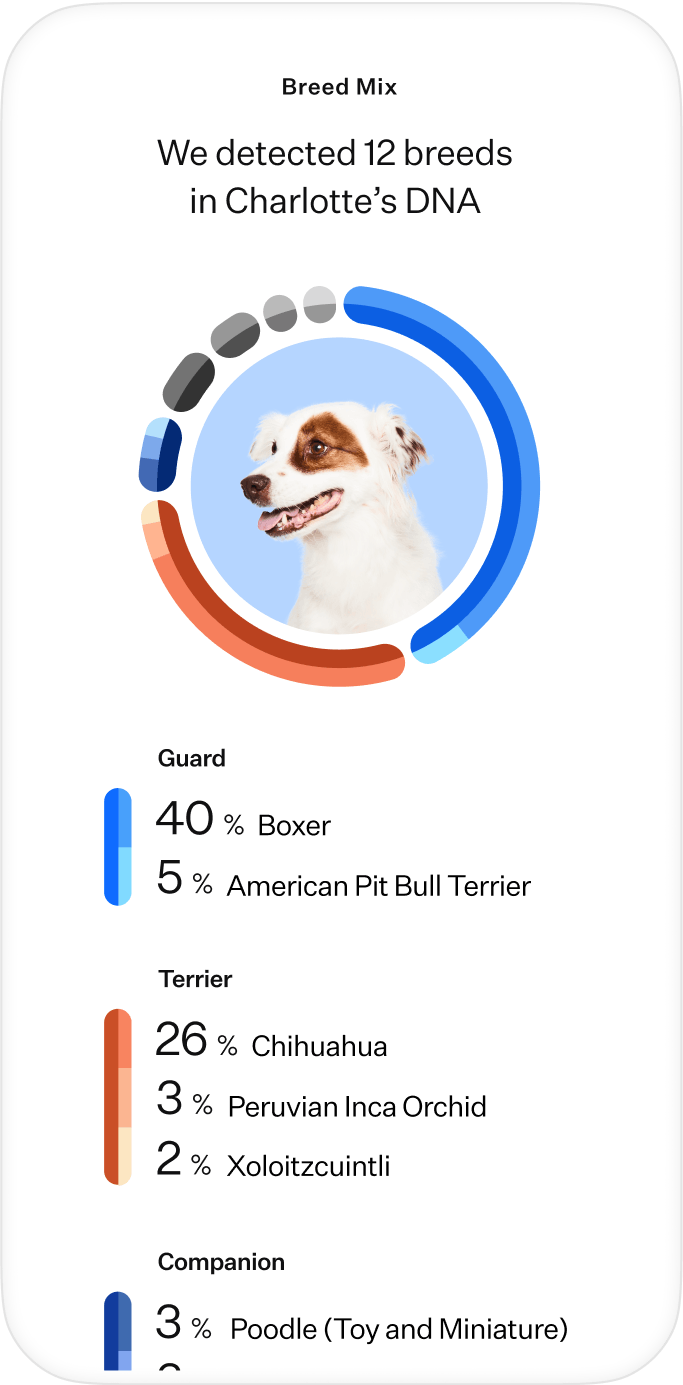 Understand their health
Get the most comprehensive genetic health report possible, with tests for 265+ genetic conditions and health risks. So you (and your vet) know everything you can when making care decisions.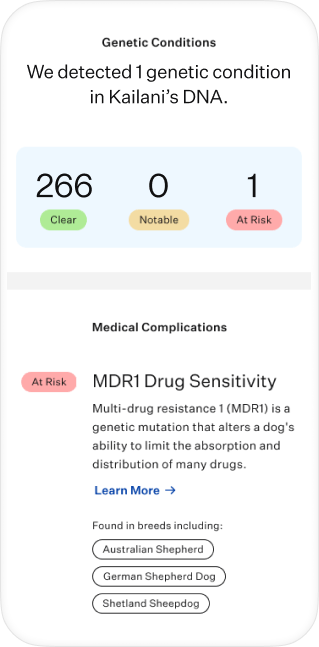 Find their relatives
With the world's largest breed database, 99.9% of the dogs tested match with a relative. So you can message, see photos, compare DNA results, and learn more from your pups' family.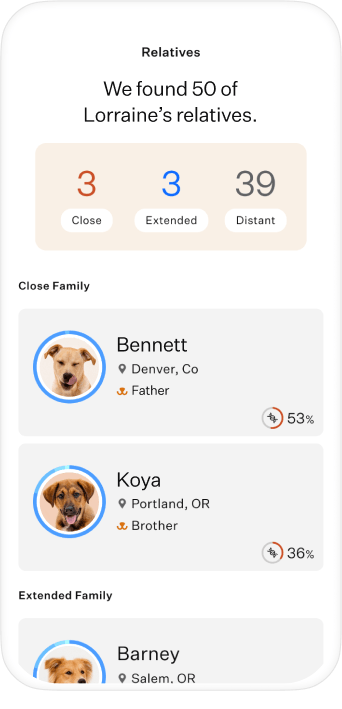 Learn about their traits
Wondering why your dog looks the way they do? We'll get to the bottom of your pup's signature look, with 50+ trait tests that give you details on their physical characteristics.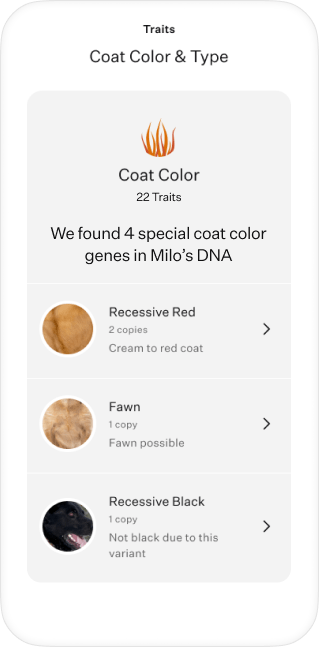 Trace their ancestry
Wondering how it's possible that they're 50% Chihuahua and 5% Great Dane? Go back three generations to learn how their unique breed mix came to be.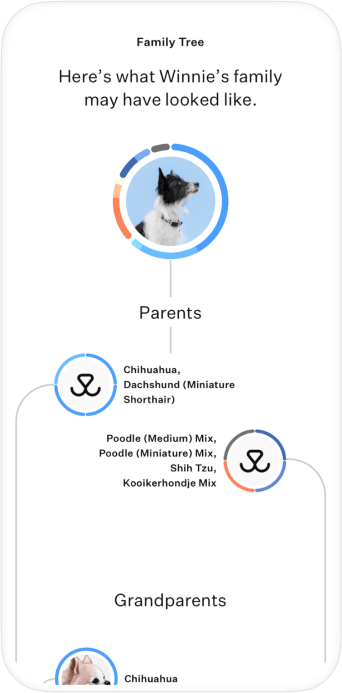 Talk with an expert
If your dog's DNA test results show 'at risk' health concerns, our licensed vets will get on a (free) call to answer questions, give advice, and help you make the best choices for your pet.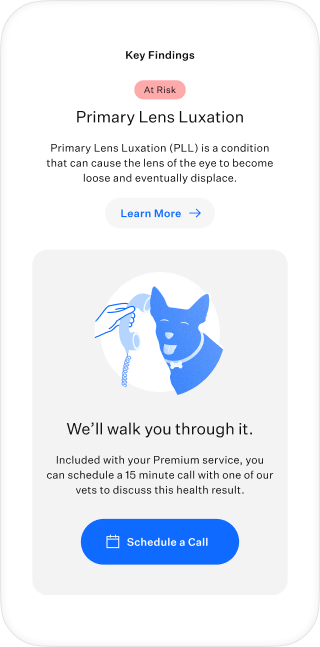 Do a DNA deep dive
See a chromosome map of your mixed breed dog to better understand how their unique mix came to be. Plus, measure how genetically diverse (or heterozygous) their DNA is.